by Anja Balanskat Senior Analyst and Project Manager Creative Classrooms Lab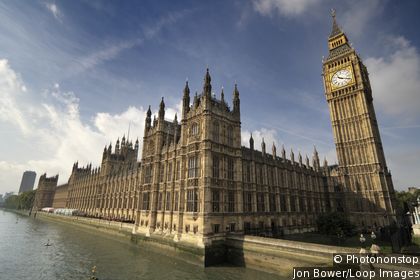 Intrigued by finding "new" answers to this ongoing question and to connect to well- known thinkers in this area, I took part in a round table debate in the prestigious House of Lords in London, known for its heated debates.
The debate was open, straight forward and most of all, not driven by technology issues itself (be it as a tool used in the debate or as the focus of the discussion), a truly professional dialogue enriching each other's mind with views and evidence about the impact of technology on pedagogy, 1:1 learning, the role of national policy, teachers continuous professional development and access issues.
Valerie Thompson, director of the e-learning foundation in the UK, and partner in the Creative Classroom's Lab project of European Schoolnet organized this global conversation chaired by Lord Knight: 21st century learning, education reform and the impact of learning technologies with Education leaders, policy makers, educators and representatives from industry from the U.S., UK, Canada and Europe. The One-to One institute in the USA was represented with a high number of delegates as it shares common missions and goals with the e-learning foundation in providing advocacy for 1:1 teaching and learning programmes.
The group agreed that we can see already a number of transformed schools, where teachers are no longer "sage on the stage" and students are engaged in self-directed, independent and active learning, they collaborate with teachers and peers and where classroom time is spent productively discussing concepts, presenting ideas and sharing information. However, what is needed to get more schools on the train to transformation? A number of key messages derived from the discussion:
Tackling fundamental questions
Educational objectives and pedagogy have to determine the choice of devices. Schools have to define these first and then decide which devices can support their objectives. One device is probably not enough and BYOD or "Bring your own Browser" is more of a probable future scenario. School leaders look into technology investments that have most impact on students learning and makes their school an outstanding school. A focus on the impact on the processes as well as on the outcomes is needed, when driving decisions about changes in schools.
Neil McLean from the UK, Head of Education at e-skills UK , argued that changes in schools require teachers not only to rethink how they do things but who they are? What is their main role as an educator?
The offer of CPD also has to be rethought considering cultural, human and societal developments. Some interesting approaches were brought up from Ron Canuel, President of the Canadian Education Association, where teacher leaders develop professional development programmes, rather than outsourcing programmes. Or, as put by Professor Diana Laurillard, (London Knowledge Lab): "We do not need to teach teachers how to use technology, but teach them how to learn using technology."
A mix of top down and bottom up interventions
Practitioners are crucial in the process of transformation. Therefore we have to hand back the profession to the professionals and let them lead the process of transformation. In the UK via the TES teaching resource website around 1 Million teachers already downloaded lesson plans and 800 000 uploaded user generated resources. In Shanghai, according to the OECD, teachers are evaluated by their ability to share teaching resources and their level of influence.
In the U.S. teacher contracts as part of long term 1:1 implementations are reviewed and changed to allow teachers more flexibility and creativity as highlighted by Leslie Wilson, chief executive officer of the One-to-One institute in the U.S.  If government interventions stop e.g. because of changes in policy, the organization steps in to support schools by forging alliances with industry and providing services to schools as in the State of Michigan.
However, there needs to be clear statements from the policy level likewise as argued by Gary Kynaston, Headteachers of Hammersmith Academy, a newly built school that successfully deploys 1:1 teaching and learning strategies to support students with all abilities from year 7 to year 13.
At the level of financing it was pointed out by Lord Puttnam that costs savings should not be made where it can have dramatic consequences e.g. opting for a cheaper deal when providing technology for schools, but one, which does not include training for teachers any more. Moreover, it is only education that can fund our health and pension systems, and everybody should be more creative in raising funds for it.
The role of research and innovation
If research is to inform decision making long lasting scientific experiments will not be the most efficient tool to do so, but evaluations based on rigorous data and teaching practices, as claimed by Professor Diana Laurillard. Teachers should record their transformation on a small scale and the research community should engage in a rigorous collection of data of practices with built in crowed source analysis. Technology can help us to build in a scientific community in this area. The main problem with innovation is that there is no common matrix, definition, or methodology as pointed out by Ron Canuel. This has to be addressed by the research community. The group mainly agreed that pilots are needed, but they are hard to replicate. What is crucial to know is that not the "early", but "mid" adopters, have the power to convince. Reaching the critical mass of innovators is also a main objective for European Schoolnet which implements a number of large and smaller scale projects to experiment the innovative use of ICT in schools (see the Future Classroom Lab projects). Policy makers and educators should engage in the sharing of best practices internationally.
Mind the gap- digital access issues
The elearning foundation pointed to 3 existing  divides, which, if coming together, could fully exclude learners from access to  learning technology.
The divide between rich and poor families:  8% of students in the UK do not have online access at home and those are from the poorest families,
The divide between primary and secondary schools: Primary schools are the smallest schools compared to secondary schools with over 1000 students. Secondary schools because of their size usually have an infrastructure in place with support staff, which primary schools often can not afford.
ICT Schools and NON ICT schools, where ICT is not a priority or non existent. There are still schools in the UK and these can be well performing or "outstanding" schools according to OFSTED (UK official schools inspectorate.
Further Reading:
Mind the Gap campaign in the UK

Jaron Lanier (2013), Who owns the Future?
Innovation vs Circulasticity, Why the status quo keeps bouncing back 
Project Red: A Global Toolkit for Education Transformation